Lagos is home to diverse opportunities and is considered one of the most lucrative states in Nigeria. The Lagos real estate market is very profitable provided you understand how it works. Real Estate Investors are constantly looking for means of investing in properties with high returns on investments and Lagos provides such opportunities with its densely populated towns and communities. In this article, we will be looking at five benefits of investing in real estate in Lagos.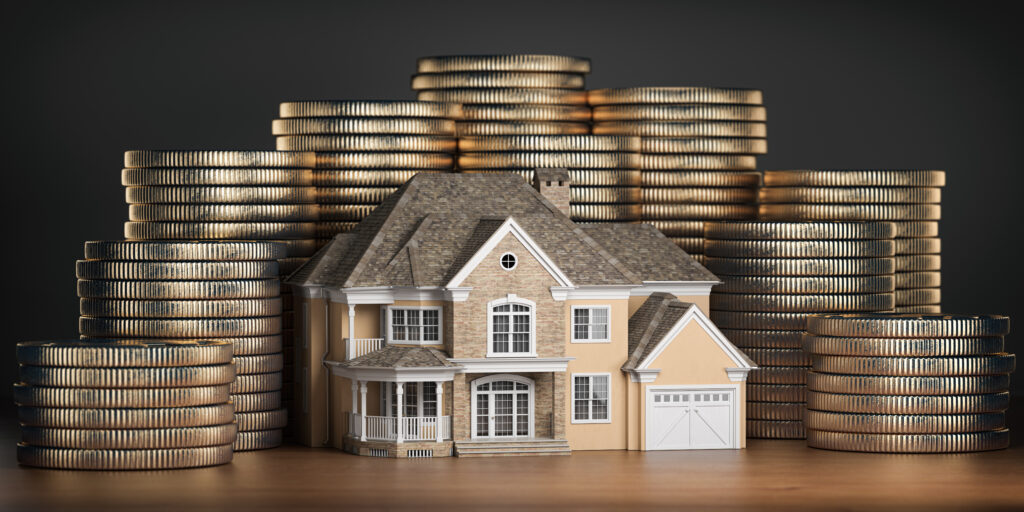 5 Benefits of Investing in Lagos Real Estate Market
Rural-Urban Migration
With the large influx of people from villages and other states into Lagos, there is bound to be a demand for accommodation. Believed to be Nigeria's commercial hub and a land of opportunities, many people come in looking for greener pastures. These people would eventually have the need for the essential things of life such as food, clothing and shelter. Positioning yourself as a provider of one of these basic necessities is a guaranteed means of making a profit on your investment. This is what makes Lagos a good and profitable place to invest in.
Fast Rising Businesses
Every day, new businesses keep springing up within the city of Lagos. These businesses would eventually need space to set up their office, wares and so on. Developing a property that caters for these commercial needs is a good investment opportunity to take advantage of. Large scale businesses located in other states also seek to establish outlets within Lagos. Some are willing to have their headquarters in Lagos because of its vast population and rich human resources.
Infrastructural Developments
Lagos is one of the leading states in the country in terms of infrastructure and development. This attracts a lot of foreign investors into the state. Good road network, availability of social amenities, seaports, airports, tourist centres, and so on are features that make up a good location that is considered the utmost priority in real estate. These are major contributors to the city's lucrative real estate market.
Housing Deficit
Accommodation is a major challenge that Lagosians face. With an estimated 3.2 million naira units in deficit, the city needs to devise means of tackling the issue. As a developer, bringing a solution to the housing shortage in Lagos positions you for a high-profit rate in your investment. Although there have been attempts by the government in solving this looming problem, private real estate developers still have a role to play.
High Commercial Activity
The high commercial activity in Lagos is a major determining factor in deciding whether to invest in the Lagos Real Estate Market. Shops and business outlets constitute many roadsides in different parts of Lagos. Best selling properties are strategically located around these commercial activities for buyers' easy access and this should guide your decision-making process of investing in Lagos real estate.
Here at MOSCOTECH REALTY LTD, we understand the amazing benefits that Lagos as a city offers. We market and manage properties not just in Lagos but in prime locations to give our clients the best housing experience available. You can find out more about our properties by clicking here or contacting us here.